AUS
Top Stories:
1. The UNB Varsity Reds are off to a flying start out of the gate as they begin their quest for a 3-peat as U Cup champions. Wednesday night saw their season begin with a 6-2 defeat of the Moncton Aigles Bleus, and they followed it up with a 5-3 win over UPEI. Stephen Anderson stole the show with an opening night hat-trick and another two goals against UPEI, but if there is anything I take away from this week, it's that the preseason hype surrounding Kris Bennett isn't far away from reality. An energy player a year ago with Saginaw who chipped in offensively, Bennett looks to be playing an almost identical role at UNB. Seeing time on the PK and playing alongside Cameron Brace and Tyler Boland, as well as the odd shift with Chris Clapperton and Oliver Cooper, it is obvious that the V-Reds are looking to try him out everywhere.
2. Thrilling start to the season for StFX who take a see-saw battle against Acadia in the opener, then narrowly get past Saint Mary's on the weekend. With Eric Locke and Max Iafrate the lone subtractions from the X-Men roster, they expectedly don't look much different at all. Although, Santino Centorame is already making his presence felt with three assists. It was also a surprisingly offensive start for fellow defender Jagger Dirk who tacks on four points in opening week to tie with Kristoff Kontos for the StFX team lead.
3. Coming into the season with high expectations after backstopping Acadia to a U Cup bronze, RobertSteeves' season opener lasted just one period, as StFX pelted him for four goals on 16 shots. On the other hand, Dawson Carty made a positive impression, allowing zero regulation goals in relief of Steeves' in their eventual shootout loss. Carty started against Dalhousie the following night and picked up his first career AUS win. There never seems to be a dull moment in the Acadia crease these days. The leash for any goalie in the AUS is short, but it's hard to imagine Steeves won't get another shot. Acadia has a big Friday night rematch against StFX, and play Dalhousie again on Saturday. I expect Steeves to see crease time in at least one of those two games.
4. We knew Dalhousie's forward unit was going to be in tough scoring-wise this year, but so far it's been the defence using up most of the ink on the scoresheet. Dalhousie D-men accounted for three of four Tiger goals this weekend, and rookie Duncan MacIntyre leads the way with three points. Ryan Verbeek looked good for Dal, as did Chandler Yakimovicz. But Andrew Rieder might be the one who really kickstarts Dalhousie's forward unit once he returns to the lineup. The author of 11 goals last season, Rieder is the most proven finisher on this team, and will have to be terrific for Dalhousie to have a shot this season.
5. The expectation for the Univ. of Moncton this year shouldn't be very high, but this week still has to be a little disappointing for new head coach Judes Vallée. They gave UNB a momentary run, but lost another slugfest to UPEI, 7-6 in overtime. The offensive output from QMJHL recruits Carl Marois and Vincent Deslauriers is an encouraging early sign, but the inability to hold leads and keep goals off the board is not. In the first month of last season, Moncton was the worst defensive team in the AUS by a longshot, even with Pierre Durepos. Brandon Thibeau is off to a rocky start in the net, but isn't getting much help from his teammates in front of him either. Things don't get much easier for Moncton this week, who take on UNB again on Wednesday.
Other Notes:
#CizzlerSighting: Three ex-UNB Varsity Reds are starting the season on AHL rosters, as Jordan Murray and Phil Maillet both hit the ice for Belleville and Ontario respectively this weekend, while Francis Beauvillier gets set to suit up with the Manitoba Moose.
Kameron Kielly's five-point debut weekend for UPEI is an impressive feat, but so is his teammate Darcy Ashley's identical five-point effort. Having seen his point totals decrease over the last three seasons, Ashley's career has been hampered by injuries. But given a full season, breaking the 30+ point plateau is definitely in play. This weekend proved that.
With Matt Mahalak on the shelf for UPEI, Matt Mancina had his chance in the spotlight, and after a great first period against UNB, he went downhill from there. This resulted in playing time for Connor Wilkinson, which will be a rare occurrence, if it even happens at all, once Mahalak returns.
Predictable start for SMU as Anthony Repaci, Bronson Beaton, and Hunter Garlent are all picking up where they left off. Jake Coughler adds his first career AUS marker and still projects to be one of the conference's best rookies.
Unsung Heroes:
Marcus Power | F, UPEI Panthers
Marcus Power typically gets off to good starts for UPEI, and this week is no exception. Although, it did get overshadowed by some other big performances. Power wraps up his week with a pair of goals and assists, but is also a +8 in a week where UPEI allowed 11 goals. Now a fourth-year veteran for the Panthers, Power already has a great track record of goal scoring behind him. But that may take another jump forward if UPEI stays more consistent this season.
Rodney Southam | F, Acadia Axemen
Darren Burns made it clear this week that he isn't going to shy away from using Rodney Southam on key face-offs for Acadia. Southam stepped into the circle 59 times this weekend and won around 46% of those draws. Any offence should still be considered a bonus for Acadia, but they'll live with that. Southam could very well be Acadia's answer to UNB's Mark Simpson, who played an integral part in last year's U Cup run. Look for Southam to continue to do the little things well.
Key Games This Week:
Acadia vs StFX | Wednesday, October 11, 7:00 pm ADT
A Wednesday night showdown between two teams who traded blows all the way to a 5-4 shootout decision last week, this game has everything you hope for in an AUS matchup. Both teams are expected to be serious contenders in the conference this year, and will be jockeying for position as the season progresses. Every game between these two schools is a meaningful one.
Moncton vs UPEI | Friday, October 13, 7:00 pm ADT
A kryptonite for both of these programs in recent years has been keeping goals out of their own nets. But, it has made for some entertaining slugfests when they both meet. We saw one last week that fell in favour of UPEI, 7-6 in overtime. Both Moncton and UPEI want to see their teams play better defensively, but if things begin to go awry in their own zone, these contests can get crazy real quick.
OUA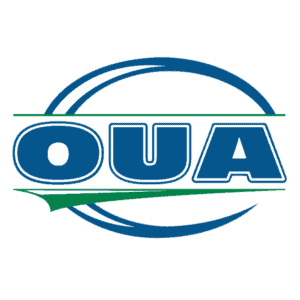 Top Stories:
1. One of only three OUA teams to get their regular season started this week, the McGill Redmen go 2-0 after convincing wins over both RMC and UQTR. Seeing McGill beat RMC isn't anything special, but they managed to mitigate UQTR in a 3-0 shutout victory on Saturday, which is impressive. Some last minute changes arose for McGill when they learned Jacob Gervais-Chouinard would not be returning, which leaves L.P. Guindon as the starter. After having a terrific rookie campaign, Guindon is primed for another great season with McGill, and this weekend was a very good step in that direction. Alexandre Sills is seeing an increase in his role this year as one of McGill's top-line centres, and so far he's producing. After a great preseason, Sills put three points on the board this week. Expect to hear more from his as the year goes by.
2. Our first look at the regular season version of UQTR fell well-short of any offseason hype that was built around their impressive QMJHL recruit class. Mathieu Ayotte is unlisted on their roster, and Guillaume Beaudoin, Julien Bahl, and Nicholas Latulippe were all out of the lineup. Not to mention Yanick Turcotte struck a pro deal last week as well. Upon closer examination, this UQTR may not be nearly as good as it was a few years ago. Pieces like Christophe Boivin and Mathieu Lemay still offer an exciting prospect, but collectively, it's impossible to say this team is as deep up front as they were a year ago.
3. The Western Mustangs are adding one more piece to the equation for 2017-18 in the form of Steven Beyers, formerly of the Barrie Colts and SMU Huskies. Beyers was commonplace on AUS box scores throughout his three years with Saint Mary's, but concussion issues kept him out of the 2016 University Cup, and held him out of action for quite some time afterwards. After not playing a single game last year, Beyers joins Western in grad school, and adds another threat to an already impressive forward unit for the upcoming season.
Other Notes:
RMC's Riley Brandt is the real deal. After a great preseason, Brant scored the lone goal in RMC's opener against McGill, playing on the first line alongside Jared Toole and Seamus MaGuire. Expect Brandt to be a force all season long for the Paladins up front.
Nice effort by the U of T Varsity Blues who took the Brampton Beast to OT in an exhibition affair. It's not the regular season, but early indications suggest that although U of T may not be any more talented, they're going to be a much tougher team to close out than last year.
The Brock Badgers get a nice boost with the reacquisition of Sammy Banga for 2017-18 as a graduate student. After spending about six weeks in Germany, Banga opted to fly back across the pond in time to retain his eligibility at Brock. Adding 30 points from a year ago back into the lineup certainly can't hurt Brock's offence this year.
Games to Watch:
Ottawa vs Carleton | Thursday, October 12, 7:00 pm EST
A classic rivalry is renewed early in the OUA schedule, as the Ottawa Gee-Gees and Carleton Ravens both kick off their new campaigns. For Carleton, it marks their debut under coach Shaun Van Allen, and provides us some insight into what a post-Mike McNamee Carleton team will look like. For Ottawa, it will be the regular season debut of Eric Locke, and a win over a divisional foe is huge at any point in such a short season.
Concordia vs McGill | Friday, October 13, 7:00 pm EST
After a successful first week in the books, the schedule only gets harder for McGill who face Concordia on Friday night. The Stingers have progressively gotten better over the last few seasons and are serious threats to McGill's chances of OUA supremacy. This rendezvous marks the season opener for Concordia, who feature a slightly different roster, but one still packed with enough punch to challenge the best defensive teams in the league.
Canada West
Top Stories:
1. We figured that the Alberta Golden Bears and the Saskatchewan Huskies would be the two teams to beat in Canada West this year, but after outscoring their opponents by a combined 26-3 this weekend, you begin to wonder if they should be in a conference all to themselves. Alberta ravaged an inexperienced Mount Royal defence with big contributions from Luke Philp, Trevor Cox, Tanner Clarkson, and Jamie Crooks. Over at Saskatchewan, they have already had 12 different players score goals. Josh Roach tops the list with five points, but Alex Forsberg trails close behind after impressing in his Canada West debut, after sitting out a season with injury. How long it's going to take both these programs to come back to earth is anyone's guess. Regardless, Lethbridge and Manitoba are going to have their hands full next week.
2. In the Canada West coaches poll, the UBC Thunderbirds received high reviews, pulling in behind Calgary for a projected fourth place finish. They split their opening series against Manitoba after letting a 2-0 lead slip in the second game, which is disappointing for the T-Birds. However, their offence seems to be more dangerous than it was a year ago, even without Anthony Bardaro and Luke Lockhart. Last season's opening two weeks were a nightmare for the UBC, who scored just once in their first four games. Four goals from Austin Vetterl ensure that isn't going to happen again, and both Nick Buonassisi and Carter Popoff appear to be ready to step up their offensive production. A big key for UBC this year is going to be special teams. They went 0-for-8 on the power play against Manitoba on Sunday, and they surrendered four power play goals in their first two games. UBC's penalty kill also got off to a horrible start last year, and needs to be better this year for them to consistently hold leads.
3. What a disastrous start for the Mount Royal Cougars. We figured their team didn't look as good on paper as it did last year, but they looked like they took a serious step backwards this weekend. It wasn't that long ago that Mount Royal was on the precipice of knocking Alberta and Saskatchewan out of the top two seeds. The good news is, it's only the first week. But looking back to last year, it's now eight-straight regular season losses. This upcoming week they will take on a Regina team who suffered a similar shellacking last week. If the Cougars have lost ten-straight contests by the time I write next week's TMS, there is going to be serious trouble at Mount Royal.
4. As anticipated, the Calgary Dinos opening night roster looks far less impressive than how their recruit class suggested it may look. Having said that, the Dinos are still a strong team, and receive a healthy boost with Ryan Graham in the lineup after attending AHL camp with Tucson. The Dinos split their series with the Pronghorns, who let the first game slowly slip away in the third period. Although Calgary may have the better roster on paper, Lethbridge pieced together a solid effort for five periods this weekend. When it all comes together for Lethbridge, they can stick around with anybody. However, if they ever have a lapse in concentration like they did against Calgary, things can fall apart awfully quickly.
Other Notes:
Taran Kozun's shutout of the Regina Cougars on Saturday was the first shutout by a Saskatchewan Huskie not named Jordon Cooke since Ryan Holfeld shut out Regina 2-0 on September 26, 2014.
#CizzlerSighting: Former University of Alberta Golden Bear Jordan Rowley is off to a great start in 2017-18, after striking a deal with Pelicans in Finland's Liiga. One of premiere leagues in Europe, Rowley is a nightly feature on their roster, and already has one goal through the first 11 games of the season.
After having scored just one single goal throughout his three seasons at Alberta, Tanner Clarkson doubled his career Canada West goal output in a single weekend, adding two against MRU.
We figured Michael Herringer was going to see a lot of rubber at the Univ. of Regina, but facing 87 shots in his first two games is a little…. excessive.
Another average week in the books for Manitoba after splitting with UBC. But hey, Michael St. Croix looked superb with four assists on the first line.
Unsung Heroes:
Connor Gay | F, Saskatchewan Huskies
Ever so quietly, in the only way he knows how, Connor Gay is continuing his point-per-game pace with three points this weekend. Buried amongst a multitude of offensive contributors on Saskatchewan this week, Gay continues to let his numbers and play on the ice do the talking. Getting off to a good start this year is important for a player like Gay, should he intend to stay in the lineup on a nightly basis. Consider this another opportunity capitalized on.
Tyler Sandhu | F, UBC Thunderbirds
Coming off an 83-point season in the WHL where he had the luxury of playing alongside Michael Rasmussen on the Tri-City Americans, the preseason wasn't the best showing for Tyler Sandhu. It wouldn't be the first time a point-producing major junior recruit has struggled to fit into U SPORTS hockey immediately, but his three assists from opening weekend are a good sign that he'll find his feet at UBC quicker than perhaps initially thought. It is a very small sample size, but Sandhu was an underrated part of UBC's offensive production this week.
Key Games This Week:
Regina vs Mount Royal: Friday, October 13, 7:00 pm MDT
Both teams coming off of very disappointing opening series, this is already an important matchup for both squads. Mount Royal is looking to prove that last week's troubles were just a road bump, while Regina has to be hungry after being beaten so badly after what was a promising offseason.
Calgary vs UBC | Saturday, October 14, 2:00 pm PDT
A rematch of last year's first round playoff meeting, the UBC Thunderbirds have revenge to dish out in this matchup. Also worth noting, Calgary was the Coaches Poll pick to finish ahead of UBC this year, so if the Thunderbirds really want to make some early season noise, sweeping Calgary this weekend would do a lot towards that cause. The Dinos are still searching for a new identity without key pieces from last year, so every game of theirs early in the season is worth keeping an eye on.