AUS
Acadia: Nobody in the AUS is going to be busier than the Acadia Axemen this offseason, whose recruit class could near double digits, if not reach that mark by the time it's all said and done. But this is a top class program, and as you might expect, they're already ahead on their homework. Ross MacDougall, Loch Morrison, Jack Flaman, and Jackson Houck are all on the horizon for them next season. Although their recruiting haul is far from over, they're off to a pretty good start here. You've got a solid two-way defender in MacDougall, and although Morrison was primarily a stay at home D-man in the WHL, he's torn up the SJHL this year statistically with Melfort. Up front, Flaman and Houck keep the 'Acadia is a rugged team' identity going. Both have some offensive capability, but especially Houck who's a former 30+ goal man in the WHL. Although three of Acadia's recruits are from out west, look for them to reel in players from all corners of the country. Don't be surprised to see another D-man head there, a goaltender, and another two or three forwards provided there's no surprises in terms of players leaving.
Dalhousie: With the way Dalhousie ended their regular season, it's an interesting thought to picture what this team might've been capable of this year had they all stayed together. But like most programs, they're losing some key pieces in Myles McGurty, Luke Madill, Andrew Rieder, and probably Corbin Boes. Worth noting, Ryan Verbeek will also not be returning. This leaves Dalhousie with a pretty big challenge in restocking the shelves. They got off to an early start with bringing on Connor Hicks, a big 6-foot-4 goalie from the Ottawa Jr. Senators who has major junior experience. The larger goaltenders tend to do pretty well at the U SPORTS level, but the fact that Hicks is going to be given ample opportunity at Dalhousie could be what makes him really flourish. He's going to get starts, and he's going to see many, many shots. If it sounds similar to the situation Clint Windsor found himself in with Brock, that's because it is. Apart from Hicks, Dalhousie are tapping into the tier II recruit market again with players like Jake Barter, and Campbell Pickard.
Moncton: Moncton got off to a real hot start with a slam dunk of QMJHL recruits headed to their program for next season. They've already established a pretty good blueline with Tobie Paquette-Bisson, Alexandre Bernier, Olivier Desjardins, and Vincent Lanoue all on their way. But let's not forget, they're adding a former 50 goal man from the QMJHL in Maxim St-Cyr to the mix as well. St-Cyr spent the last season playing senior league hockey, but history suggests that recruiting players from pro who need to sit out a full season can have varied results. Finally, Etienne Montpetit is a huge difference maker between the pipes. He can't get into town fast enough for Moncton. That's a good group so far, but Moncton will be looking to bolster their forward group with some more major junior talent before the offseason ends.
Saint Mary's: The biggest news out of Saint Mary's this week came in the form of a story featuring plans for a new rink set to open in September of 2019. For the last number of years Dalhousie and Saint Mary's have been sharing the same rink. For a league with such terrific hockey talent, often times the facility in which they play doesn't properly compare. That's the case here, but that looks to change within the next two years. Recruit-wise, not a ton is needed at hand for Saint Mary's. They'll be looking for their next version of Cole Cheveldave in net, and will be on the hunt for a defenceman too. Up front, the biggest loss is Steven Shipley, so a top-six forward is on the wish-list for SMU, but don't be surprised to see them go for a depth addition up front.
StFX: Pretty quiet week for StFX after their run at the U Cup came to an end. Lot's to be proud of this year, but it's back to the drawing board again for Brad Peddle and company. This was a more experienced StFX team than they had last year, but still featured no fifth year seniors. However, this X-Men team still had five players in their fourth year of eligibility, and we know of at least one, Jagger Dirk, is not coming back for next year. Although the turnover won't be very big for StFX, players like Dirk don't just fall into your lap, you've got to develop them over time. High chance we see another D-man head to StFX this year, maybe two depending on the status of Mitchell Wheaton.
UNB: Ah yes, the great guessing game that is trying to pinpoint possible UNB recruits for next year. The problem in pinning down UNB's recruits is that they get them from all over the country, and apart from the Victoriaville Tigres and Moncton Wildcats connections, there's not really an unofficial feeder team like some other programs have. As per usual, UNB can afford to be picky in recruiting, and this year's haul will inevitably be smaller than last. You lose some sandpaper in Dylan Willick and Mike Thomas up front, and the rumour out east is that Randy Gazzola doesn't return, but that's a decision that has yet to be made. I'd imagine some grit and character is topping UNB's shopping list at the moment, but the Varsity Reds will never overlook an opportunity to get better in any facet. If a top-end player becomes available to them, they'll absolutely take that shot if they can fit said player into the roster cap. Worth noting, they've got a really solid depth player coming in Patrick Watling from pro. Probably not a huge point-scorer in the AUS, but he'll impress UNB fans with his attention to details on the ice.
UPEI: After another season of awkwardly finding themselves sandwiched in the middle of the AUS, the Panthers will look to add some fire power to what's already a pretty darn good top six to try and take that elusive step forward. The biggest loss from this team is unquestionably Ryan MacKinnon who is poised to make a serious run at the pro level. That's going to be a real tough player to replace, especially for a team which had problems with goals against all year. As a result, wouldn't be shocked to see UPEI in the goalie market again too. This is a team that has the guns offensively, but is in serious need of some key assets on the defensive end of the ice.
Other Notes
It didn't take Boston Leier very long to find the net in the AHL. In his third career game, Leier scored against the Laval Rocket. That game also featured U SPORTS products Jordan Murray, Matt Petgrave, and Anthony Beauregard.
OUA East
Carleton: Pretty good season for Carleton all things considered with a very abrupt turnover on the bench. Speaking of which, applications for the full-time head coaching position closed on March 13th, which is suspiciously early in the offseason. But more on the coaching situation to come later this week. For now, on the recruit front the Ravens have Andrew Jarvis and Chiwetin Blacksmith. Both from the CCHL ranks, the word on Jarvis is that he's a great kid ready and eager to play at the university level, which is always a great sign. For Chiwetin Blacksmith, he kicked around a little bit in the OHL/QMJHL ranks, but really blew up for 51 assists with the Ottawa Jr. Senators. The Ravens like what they've seen from his skillset and think it'll show on the ice right away. Without Ryan Van Stralen and Brett Welychka next year a guy like Blacksmith is likely going to get a shot to showcase himself with healthy minutes. Expect the Ravens to add more skilled players later this summer.
Concordia: Lots going on at Concordia right now. Anthony Beauregard will not be back next year, but they're already making a splash with as many as six QMJHL recruits already committed. Among those, Phelix Martineau, Hugo Roy, Bradley Lalonde, Jeffrey Truchon-Viel, and Chase Harwell are among the rumoured acquisitions. Although these have yet to be confirmed by Concordia, it's a pretty safe bet you'll see all those players with the Stingers next year, plus they expect to have a healthy Julio Billia ready to play. More on this in the next few weeks, but it appears the Stingers are off to a red hot start in the recruiting race.
Laurentian: In a year where the Voyageurs just squeaked into the playoffs, they're searching to build off that late season success. They lose a couple key veterans such as Dylan Fitze, Richard Therrien, and Tyler Shaw. As a result, there's a collection of holes across this lineup, so the Voyageurs should be pretty busy this offseason. Even with MacKenzie Savard coming over and playing great down the stretch, there's a good chance Laurentian try and round out their depth in the crease. With needs in just about every facet of the game Laurentian will be scouring the tier II ranks as they've done in recent years. Major junior commitments are few and far between for this program, but should they find the right guy for the right position, can make a big difference immediately. At the moment, not much going on in the rumour mill for this team, although they have added defenceman Marc-Antoine Gagnon for next year.
McGill: Overall there was a lot to be happy about with the McGill Redmen this season. Despite that, you should still expect them to add as many as seven bodies this year. A team which picks up players from all sorts of leagues scattered across the country, they've already got one big acquisition in Aaron Armstrong from the Ryerson Rams. Putting a top-end playmaker like Armstrong with guys like Christophe Lalonde and Guillaume Gauthier could spell trouble for a lot of OUA East teams next year. The biggest loss for McGill comes in Nathan Chiarlitti, but even without him their defence is still one of the best in the OUA. There's no glaring needs for McGill at the moment, but that won't stop them from taking swings at some of the best major junior players available.
Nipissing: The Nipissing Lakers had one of the most underrated freshman classes of any OUA this season. They added 10 goals with Brett Hargrave, got a nice top four D-man in Matt Donnelly, and Brent Moran was one of the best rookie goalies in the country all year long. Having said that, there's still obvious room for improvement, especially offensively. A team typically inclined to grab local talent from northern Ontario, they will step outside the province from time to time to pickup players. If major junior recruits aren't going to take the bait again this year, the Lakers are going to have to get creative to find offence from the tier II levels. That can be difficult, but with good scouting, you can find effective point producers from obscure places.
Ottawa: The Gee-Gees are in a really peculiar position once again in that if they don't want to add anybody… they don't really have to. Patrick Grandmaitre can kick his feet up on the desk this summer and come back to training camp with a team players who are already pretty experienced in meaningful games despite being one of the youngest programs in the country. But there's zero chance the Gee-Gees are going to just sit back this summer. Grandmaitre and his coaching staff have had two full seasons to get a solid grasp on what this team does well, and where they need to get better. Replacing a massive graduating class won't be an issue for Ottawa (yet), so they can afford to take big swings at recruits they would inevitably be a better team with, but could also live without. That suggests that although the Gee-Gees will be actively seeking out a couple more bodies for next year, they may not commit until late in the summer (i.e. Medric Mericer).
Queen's: The Gaels are going to have some really, really big pieces they'll have to try and replace this offseason. We're talking about big-time difference makers in every position such as Kevin Bailie, Spencer Abraham, Darcy Greenaway, Warren Steele, and Eric Ming among others. Queen's are typically pretty quick to get on top of recruiting, and although they've been talking to players for months now, there are no done deals to report quite yet. Although they have a transfer coming from an AUS team which will become public knowledge sometime very soon. The Gaels have been all-in for the major junior recruits recently, and we'll definitely see some of those players in elevated roles this coming season, but there's a high chance the Gaels end up with another recruit class featuring a number of major junior players.
RMC: Very promising start to the offseason for the RMC Paladins who bring in a big goaltender in Bradley Van Schubert from the Aurora Tigers, then follow that up with the acquisition of Kingston Frontenacs D-Man Liam Murray. Major junior recruits are a 'blue moon' occurrence for RMC, and they've timed these ones well. It's not everyday a program like this gets somebody like Riley Brandt on the roster. When they do, there's definitely a window for them to slip into the playoffs. Van Schubert and Murray are two players that will help lock things down for RMC when they're in front, but they'll be looking for more offence to get to that point. The Paladins already have some really strong and rugged power forwards, but could really use support goal scoring. Among the forwards, the second closest to Brandt's 21 goals this year was Rhett Willcox who had just four.
UOIT: Pretty clear to see early on that the agenda for UOIT's offseason isn't much different from year's past. They get a really tough player in Jake Bricknell who has big numbers this year, but fits the bill of somebody who can be a real pain to play against. Austin Eastman comes over with some pretty decent stats too, and the Ridgebacks are hoping he'll be able to take the reigns offensively down the road. They'll need some guys to do that quick as they're losing one of the best offensive players the program has ever seen in Ben Blasko. Once again, expect UOIT to dig deep into the tier II recruit market.
UQTR: There's a lot of eyes on UQTR this offseason after a tumultuous finish to their 2017-18 campaign. Usually UQTR are one of the first out of the gates with QMJHL recruits, but that's been the story for Concordia and Moncton this year instead. But keep in mind, the Patriotes are barely losing any players this offseason. This UQTR team was the youngest of any program in the country last year. Their recruit class was one of the biggest in the country, headlined by a big rookie season from Christophe Boivin. They brought in a plethora of defenders who will takeover the blueline for good this upcoming season, so the Patriotes won't be in the market for many defenders. But up front this is a team which took a marginal step back offensively and should be looking to add some more punch.
Other Notes
Lost in the excitement of the U Cup was Brett Welychka scoring his first career AHL goal with the Manitoba Moose. His first marker came in his second career game against the Texas Stars.
OUA West
Brock: Big offseason upcoming for the Brock Badgers who could be losing as many as 11 players this offseason. There's going to be a lot of holes to plug on this team in every position on the ice. Among the biggest needs for the Badgers will be offence. They believe they're getting a good amount of that in their newest recruit, Frank Pucci. Big numbers at the junior B level don't always equal success in the OUA, but Zac Coulter, Christian Mroczkowski, and Dylan Denomme are all players from the GOJHL who have made offensive impact on their teams in recent memory. Good chance Brock stay in the headlines throughout most of the offseason.
Guelph: After an impressive offseason, but a disappointing playoff result, the Gryphons don't have a huge turnover, but are losing some key pieces, namely Josh McFadden. There's not going to be a ton of holes to fill, but some important roles will be up for grabs on Guelph. This is a program which have become notorious for bringing in players from some of the most random leagues you can think of, then turn around and bring in a well-known name like Patrick Kudla. It's hard to tell where exactly Guelph are going to look for their guys, but if previous years are any indication, we're going to see a mix of tier II and major junior players suit up for the Gryphons next year. It's not out of character for this school to bring in players with junior eligibility remaining too.
Lakehead: The last few years have seen some real tough times descend upon the OUA teams from northern Ontario. There was a time when Lakehead was a prime destination for major junior recruits, but early indications are this offseason that once again CHL recruits are going to be few and far between for Lakehead. The good news for Lakehead is that they're going to retain most of (if not all) of their top ten point-getters from last year. Although major junior recruits make big impacts on OUA programs, tier II products can certainly be developed into cornerstone players. For Lakehead to try and recover the success of days past, developing players is going to be a huge key for them.
Laurier: After some real promising flashes throughout the regular season, the Golden Hawks sputtered out in the first round of the playoffs yet again. But this still feels like a program that's gotten better and better over the last three years. Chances are the turnover won't be very big for Laurier who didn't have a single fifth year player on the team. There were some early rumblings this offseason of Laurier being attached with some pretty good players out of the OHL, but nothing seems close to a done deal just yet.
Ryerson: Quick start out of the gates for Ryerson who already have commitments from four players for next year, plus Mathew Santos becomes eligible. If previous trends show us anything, it's that Ryerson really like to have a lot of players on their roster. In 2016-17 the Rams had 30 different players suit up throughout the season, and in 2015-16 they had 28. With the Rams only losing Aaron Armstrong and Lucas Froese as it stands, five players is already a lot to be bringing in. Don't forget, they've got Taylor Dupuis still kicking around which brings their goalie total up to three, all with CHL pedigree in Garett Forrest and Troy Timpano in the mix. The Rams have given us a lot to talk about in recent summers, and it looks like that will be the case again.
Toronto: This acquisition was sort of swept under the rug with the playoff races coming down to the wire when it went public, but the Varsity Blues made a big splash in bringing on defender Michael Webster, a former captain of the Barrie Colts with ECHL experience. He'll undoubtedly be front and centre on Toronto's defence in the next few seasons. The Varsity Blues also went out and got Alex Bishop from Summerside. A big goalie with some experience in the QMJHL, Bishop is a really good kid who's thrilled to be headed to U of T. Although his major junior numbers may not be the best, the elements exist for the Varsity Blues to have a really good fit with Bishop. As for the rest of the offseason, Ryan Medel will be a busy man looking for help in every position.
Waterloo: It sort of feels like the Waterloo Warriors have been bleeding out talent over the last few years. In the last couple of seasons, they've lost Colin Behenna, Joe Underwood, Stephen Silas, Cam Wind, Riley Sonnenburg, and now Eric Diodati and Mike Moffat. That's a lot of talent, especially on the blueline that they've lost. Having struggled for offence the previous couple years, that will remain a high priority for Waterloo again this offseason, but now they've got to try and replace more pieces on the back-end too. If there was ever such thing as a rebuild in university hockey, the Warriors are going through it right now. Not to mention, they're losing long-time goalie Mike Morrison as well. There's a lot for Waterloo to try and take care of this offseason.
Western: After totally falling out of contention in the OUA West in 2016-17, the Mustangs have slowly but surely started to climb back up the standings in the OUA West. With some late additions last year, the Mustangs wound up with a really solid recruit class, some players of which will be playing cornerstone roles in 2018-19. A lot of OUA programs have caught up to Western in terms of recruiting, but last year showed that the Mustangs can still bring in major junior bodies. They've got some pretty good depth already, but a couple more big pieces to the lineup are what could really take them to the next level.
Windsor: After a giant roster turnover last year, the Lancers went right down to the wire in their hopes of making the playoffs. Although they accomplished that, this season wasn't always pretty. Often times when the Lancers have great success in the OUA, it's because they find a diamond in the rough with a player who ends up starring for them out of the tier II ranks. We never really saw that this year offensively, but it looks like Johnny Reinhart can be a real good goalie for years to come in the OUA. Offence will be a big priority for Windsor to find this offseason, and they'll most certainly be continuing their search for the next breakout player from tier II.
York: Looking to continue their success as one of the best teams in the OUA West, if there's one thing the Lions don't need to add depth to next year it's the crease. Already with a star OUA goalie in Mack Shields and a backup who's a starter on most other teams in Alex Fotinos you now bring in ex-AHLer Daniel Altshuller to the fold. When it comes to goalies in this league, you'd be very hard pressed to find one with a better resume than Altshuller. How the Lions are going to juggle that trio next year is still a mystery at this point. Elsewhere they've added Brad Forrest to the back-end. A recruit from the AJHL, the Lions have found success in turning out west to find players to fit into their system. Doesn't look like that's going to change this year.
Other Notes
What's the deal with Clint Windsor for next year? At the moment, that's a question with no answer. He's just completed four years at Brock, leaving him with one year of eligibility left, but is getting legitimate pro interest. His future with the Badgers isn't set in concrete, but at this point it's a real good spot for Windsor to be in. Either he cashes in on a career season, or he backstops a program he's fit in so well with for another season.
Canada West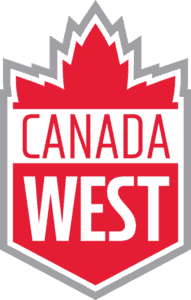 Alberta: With Jamie Crooks as the only fifth year on Alberta, there's not a ton of immediate need for this team at all. As the expression goes 'if it ain't broke, don't fix it'. For the defending champs, there's nowhere you can point to on the roster and say they desperately need help with. The Golden Bears were one of the most complete teams this season, and aren't losing much from the squad over the offseason. As a result, we might only see Alberta add two or three bodies, but there's a good chance they'll be players who add a very specific skill to the team.
Calgary: On paper the Calgary Dinos had one of the best looking recruit classes in the country last year… then only about half of them showed up for game one. Given, Ryan Graham and Tyler Coulter did eventually play with the Dinos, but Calgary and the WHL had us believe Colton Bobyk and Aaron Irving were going to feature prominently on this team at some point. That's not going to happen. But the Dinos do get a big piece from that class in Graham Black who becomes eligible this season. With lots of AHL experience on his resume and a great track record from the WHL, we could be looking at a game-breaker for the Dinos. Even after last year's large recruit class, expect the Dinos to go big again. They're losing five fifth year players this offseason which leaves holes up front, and three pretty big ones on the blueline too.
Lethbridge: The Lethbridge Pronghorns are in for one of the most intriguing offseasons of anybody in U SPORTS right now. They've got the daunting task of turning a non-playoff team into a national title contendor. Among their biggest losses is captain Mitch Maxwellwho moves on after graduation. After losing some other players, the Pronghorns have gaps in every single position and their recruit class will likely feature 5-6 forwards, two defencemen, and one goalie. Front what I've been told, there is an extra element of interest shown from players in the WHL added because of the U Cup coming to Lethbridge in 2019, but whether or not that actually translates into commitments is yet to be seen.
Manitoba: As per usual, Canada West is off to a real slow start on the recruit front. But most times it's usually the Manitoba Bisons that are the first to break the silence. That's probably going to be the case again this year, as it's seemed apparent for awhile that Manitoba is bringing in goaltender Tyler Brown from the Saskatoon Blades. If Byron Spriggs comes back for a fifth year, you've got a real solid tandem at Manitoba, and a long-term plan for the future in Brown. Without any fifth years on the roster this year, there's a good chance Manitoba's roster turnover won't be that big this offseason.
Mount Royal: Mount Royal are among the quieter teams in the rumour mill right now and might stay that way for the next month or so. The Cougars brought on 11 freshman last season, but countered that with a number of veterans in key roles such as Tanner Olstad and Cam Lanigan (both of who will not return). The Cougars only brought in one recruit out of the WHL last year in Ryley Lindgren, and unfortunately injuries limited him to just four games. They'll hope for more success in the WHL recruit market, but they've shown with a player like Bradley Kennedy that they don't always need to stay local to find impactful talent. Like many schools in Canada West, Mount Royal like to make sure they know for sure they have a player before going public which is why it could be a little while before we hear a lot of news from this program.
Regina: The Cougars found themselves a real star out of the WHL in Zak Zborosky last season. Now the mission becomes trying to find the right supporting cast around him. That doesn't get any easier with a pretty hefty roster turnover which sees Cody Fowlie, Brody Luhning, and Ian McNulty among others move on from the program. As per usual, the Cougars will be tapping into the tier II recruit market, but whether or not they can land a WHL recruit or two is going to be a big question mark. Once again, the WHL market of overagers looks pretty appetizing, and with Alberta not looking for a whole lot, the trickle down effect could find its way to Regina. If anything, the Cougars can offer the promise of lots of ice-time and opportunity.
Saskatchewan: One of the oldest teams in the country last year, the Huskies are losing some really good hockey players. Kendall McFaull, Connor Cox, John Lawrence, and Josh Roach no longer have eligibility left. Losing four players to graduation may not seem like the biggest turnover in terms of quantity, but players like those don't just grow on trees… not that rural Saskatchewan has many of those to begin with. Fortunately for the Huskies, they still have a lot of talent in reserve from years where they've added more players than they've needed. Saskatchewan don't necessarily have to reach deep into the WHL market to replenish their resources if they don't feel like there's any better options than some of the players they already have. Tough to tell for sure just how big Saskatchewan's recruit class might be.
UBC: The UBC Thunderbirds don't need a whole lot of bodies, but they're still really excited with some of the BC talent coming out of the WHL. Colton Kehler, Matt Bradley, Jakob Stukel, and Kevin Davis are just a couple examples of BC born talent graduating from major junior this summer. The T-Birds are well aware of who's on the market and are more than willing to bring on a few of those players. This is a team which has seen improvement under head coach Sven Butenschon, but could see a real marked difference in their results with just a couple of those names previously mentioned in the lineup. Don't be surprised to hear of a few bombshells from the west coast this summer.
Other Notes
I've had a few questions about the status of Jordon Cooke for next season. The answer is I don't know, and I haven't talked to anybody who does yet. Cooke has four years of eligibility in the books, leaving him one more season to play for Saskatchewan if he wants.
With Alberta's national championship victory, coach Serge Lajoie joins some exclusive company. He becomes just the sixth coach to win the U Cup as a player and a head coach. Graham Wise and Mike Keenan have both done it, while former Golden Bear coaches Eric Thurston, Rob Daum, and Ian Herbers have also completed the feat.
Former Calgary Dino Elgin Pearce has had a really solid first year in the pro ranks. After leading the Jacksonville Icemen in points this season he just got called back up to the Manitoba Moose in the AHL.