AUS
Top Stories:
1. J.F. Plante of the Moncton Aigles Bleus made more history over the weekend, as his 26th goal of the season is the most of any AUS hockey player in the new millennium, breaking Hunter Tremblay's previous high of 25, set back in 2009-10. Plante still has a ways to go if he intends to break the single season AUS record, which stands at 40, set by StFX's Dave Purcell in 1987-88. It wasn't all good however for Moncton this week, who lost two contests to StFX and Dalhousie, both in regulation.
2. Don't count them out just yet. The Dalhousie Tigers are tied for the final playoff spot with 19 points and six games remaining. Dalhousie's 5-4 win over Moncton on Wednesday was crucial, but their 3-1 win over StFX was even bigger given Moncton's 0-2 weekend. Of Dalhousie's eight goals this week, five of them came on the powerplay. For a team not as offensively gifted as the others in the AUS, converting on the man-advantage is a huge component of their success. Three of those powerplay markers came from Andrew Wigginton who came up huge for the Tigers.
3. The Acadia Axemen didn't have much offence this week, but it didn't stop them from emerging with three points in hand. Robert Steeves continues to be one of the most intriguing stories out of the AUS this season, and now with six straight starts under his belt, five of which have given his team a chance to win, he looks to be their solution in net moving forward. But with the playoffs now a guarantee for Acadia, don't be surprised to see head coach Darren Burns throw in a start or two for Devin Williams or even Brandon Glover.
4. The SMU Huskies won't be happy with their performance this week, as two losses in regulation now drag them back within striking distance for Moncton and Dalhousie. The Huskies gave a valiant effort against UNB on Friday, but Saturday's 2-0 shutout at the hands of UPEI's Matt Mahalak wasn't their best showing. Playoffs shouldn't really be a concern for a team like SMU, but with the way the AUS is, who knows what could happen. Until the Huskies are a lock, they should be treating the next few weeks with the utmost importance.
5. The StFX X-Men come away with another split weekend, but appear to have a decent hold on third position in the AUS. StFX hasn't swept a weekend since Nov. 4th-5th, but they continue to find ways to muscle out points on a week-to-week basis. StFX's offensive numbers have dipped in January, with only 2.67 GPG in 2017, but the X-Men's defensive numbers are still consistent with some of the best in the AUS. The X-Men could benefit from a real offensive outburst in the next couple of weeks if they want to peak heading into the postseason.
Other Notes:
Rare opportunity for Acadia's Daniel Pettersson who is off to the FISU games to represent team Sweden. Although not in the same group as Canada (Team OUA), he may wind up facing his Canadian adversaries in the medal round.
Two wins this weekend give the UNB Varsity Reds a first-round bye in the AUS playoffs. Acadia is in position for the other first-round bye, which is a welcomed sign for a team that was eliminated in the quarters last year.
Matt Mahalak leads the entire country in minutes played (1297:24) and is the only goaltender to have played in all his team's games so far this season. If Mahalak plays in each of the next six games, he'll be the first AUS goalie to play in every regular season game since SMU's Neil Conway appeared in all 28 games of the 2010-11 AUS season.
Philippe Maillet's 13 powerplay goals this season leads the country, and another two before the end of the season would tie him with former SMU Husky Cody Thornton's season-high of 15 PPG (08-09, 09-10) as the most in the last decade.
Unsung Heroes:
Jacob Fancy, G | Dalhousie Tigers
Was his performance against Moncton on Wednesday Jacob Fancy's best work? No, but he still gets the win. Friday's performance against StFX on the other hand, was Fancy's best game of the season. A total of 38 saves in a win against a roster stockpiled with talent deserves more than just a tap on the pads. Well done Mr. Fancy.
Chris Clapperton, F | UNB Varsity Reds
After missing the first part of the season with a broken foot, Clapperton was thrown into UNB's lineup midseason, and has been a point-per-game guy with 14 in as many games. Clapperton added two points this week vs SMU, and although his offensive performance may be overshadowed by some of UNB's stars, he's been integral to their success since rejoining the lineup.
Key Games This Week:
SMU vs StFX, Fri. Jan. 27th, 7:00pm AST
Both teams are middle of the pack in the AUS right now, and both have a ton of talent on their roster. As some of the new major junior talent gets better as the season goes along, both teams can still be threats in the playoffs. But Friday's matchup may shed some light on which of the two is more dangerous.
Moncton vs UPEI, Wed. Jan. 25th, 7:00pm AST
After losing two contests this week, Moncton really needs a win against UPEI, especially with UNB on the schedule later this week. For the Panthers, who knows what type of performance we'll get out of them, but the urgency on either side should be very high for this one.
OUA East
Top Stories:
1. The beat goes on for the Ottawa Gee-Gees who take down both the Concordia Stingers and UQTR Patriotes. In October, that's a candidate for upset of the year, but the way Ottawa has been playing recently, it's not all that surprising to see them continue to rack up the w's. Kevin Domingue now sits just one point back of Anthony De Luca for the OUA rookie scoring title, and Graham Hunt is right in the mix for the best rookie SV% in the OUA at .921%. If the season ended now, the Gee-Gees would be matched up with the Carleton Ravens. Can you say rivalry?
2. While the Gee-Gees dominate the OUA East headlines, they're not the only team around Capital Hill making noise, as the Carleton Ravens are now on a five game win-streak, and are 8-2 in their last 10 games. Francois Brassard's third shutout of the season against Nipissing breaks Francis Dupuis' record for Carleton single season shutouts (4), and sits 10th in the OUA with a .922 SV%. Carleton's 24 goals in their last five games is one of their best offensive stretches of the season, and their penalty kill now sits second in the OUA at 90.8%. Now the question is how well can Carleton perform without four of their best forwards in the lineup?
3. Since the mid-November mark, it's been real tough sledding for the Laurentian Voyageurs, who have won just one game since November 20th. That's a long stretch in any league, but in the OUA that can be a season killer. Lucky for Laurentian, Nipissing hasn't been much better, if any better at all, as the Voyageurs cling onto the final playoff spot. The Voyageurs have one of the lowest goal outputs in 2017 so far, and they lose their leading point-scorer, Brent Pedersen, to the FISU games. Pedersen will return in time for playoffs, but the Voyageurs rather not limp into the postseason like they are right now.
4. I thought the McGill Redmen made a bold move going with Jacob Gervais-Chouinard in net for Friday's showdown against Concordia, but there's a reason Kelly Nobes has been so successful in this league, and it turned out to be the right decision. Gervais-Chouinard was clutch in a 2-1 OT win for McGill, and since his poor start to the season, Gervais-Chouinard is starting to pick up the slack with a 4-0 record and a .967 SV% since December 3rd. L.P. Guindon has also been great in that same timespan with a .962 SV%.
5. It's been an ugly stretch of hockey for the UQTR Patriotes in 2017, as their 2.80 GPG in the month of January is…. very un-UQTR-like. Goaltending has been a different story this month with both Sebastian Auger and Alex Belanger playing well, but the lack of offence is killing UQTR. Now with six of their best players off to the FISU games, UQTR is in a really interesting predicament, but with 22 forwards on the roster (including the 6 at FISU), there's no shortage for options for coach Marc-Etienne Hubert. Pay close attention to how this team plays in the next couple weeks.
6. The Concordia Stingers suffered a minor setback this week with two losses at the hands of Ottawa and McGill. Anthony De Luca is currently mired in a four game pointless streak, and the powerplay is just 4 for 30 this month. But even though Concordia might be pushing through some minor offensive struggles, it shouldn't be of great concern moving forward. They're still positioned third in the OUA East, and wins this week against UQTR and Laurentian can put them right into the top two if either McGill or Queen's slip up. The Stingers still need to be revered as one of the best teams in the league right now.
Other Notes:
Jacob Brennan of the Queen's Gaels stays perfect this season after a 43 save shutout against Brock makes him 8-0 on the season. So far Brett Gibson's plan to work Brennan into a few games with Kevin Bailie destined for the FISU games is working perfectly.
The OUA's longest active consecutive games played streak (140) will be broken this week when the Concordia Stingers face UQTR without Olivier Hinse who is off to FISU. Hinse hasn't missed a single game his entire career at Concordia.
Thoughts and prayers go out to RMC pxp commentator Allan Etmanski who is recovering from surgery in his battle with testicular cancer. The whole league hopes to have you back behind the mic soon.
Unsung Heroes:
Mathieu Newcomb, F | Ottawa Gee-Gees
A big-time point producer in the MJAHL last season, Newcomb got off to a bit of a slow start with the rest of the Gee-Gees, but he's quietly putting up very respectable numbers for Ottawa this year. His two goal performance against UQTR on Wednesday included the game-winner, and tacked an assistant on Kevin Domingue's winning goal against Concordia.
Warren Steele, D |Queen's Gaels
Warren Steele's return to the Gaels this season was a welcome addition to round out their defensive group, but now with Spencer Abraham gone until playoffs, now is the time for Steele to really step up. Steele contributed both a goal and an assist to the Queen's Gaels weekend (5-4 loss at York, 5-0 win at Brock), and will need to continue to be a complete player.
Key Games This Week:
Concordia vs UQTR, Wed. Jan. 25th, 7:00pm EST
The competition amongst the Québec teams this year has been fantastic. Both are coming off of losses, but still offer some of the most lethal offences in the country. If anything, it'll be interesting to see how UQTR fares with most of their stars gone to Kazakstan.
Laurier vs Carleton, Sat. Fri. Jan. 27th, 7:00pm EST
Laurier has been sneaky good this season, and there's no reason they can't provide a formidable challenge against Carleton, especially with four Ravens forwards gone to FISU. These rosters are fairly equal, and as long as Laurier doesn't have many defensive gaffs, this can be a close game right to the end.
OUA West
Top Stories:
1. The Frosty Mug certainly played out as advertised this week. The 8th edition of the event saw the Guelph Gryphons take down the Laurier Golden Hawks in a 2-1 game with another candidate for save of the year. A total of 4,670 fans showed up at the Sleeman Centre, eclipsing last year's attendance of 4,374, which was at the time was the fifth highest attended event in U SPORTS hockey history. The Frosty Mug is a fantastic event, and with increasing attendance numbers, is a sign of good things to come for U SPORTS hockey.
2. The 2-1 victory on Thursday is the highlight of the week for the Guelph Gryphons, and it continues to exemplify how great they've been lately, going 8-2 in their last 10 games. They lost a real tight contest in double OT to Waterloo, 4-3, but now sit third in the OUA West. The Gryphons are getting contributions from everybody on the roster, and just like every season, Shawn Camp is finding a way to get the most out of his players. Playoffs are all about peaking at the right time, and the Gryphons hope this run is just the tip of the iceberg.
3. Charlie Graham of the Ryerson Rams saw his 199:09 shutout streak snapped by Waterloo's Cole Murphy at 15:44 in the second period of Thursday's game, thus ending the second longest OUA shutout streak since 2007-08. The streak is the longest of Graham's career, with his longest shutout streak from the OHL clocking in at exactly 102:00 from 2012-13 with the Belleville Bulls. Meanwhile, the Ryerson Rams are giving him more than enough offensive support up front with 30 goals for in their last four games. The top line of Michael Fine, Matt Mistele, and Josh Sterk has combined for 28 points in that time.
4. The U of T Varsity Blues complete the weekend sweep having defeated both the Windsor Lancers and Western Mustangs, and in the process, finally capture their first two home wins of the season. Even without Matt Campagna against Windsor, U of T is playing their best hockey of the season, just barely staying alive in the OUA West basement. Their win over Western was a huge blow to the Mustangs, who now sit seven points back of the final playoff spot, with seven games remaining.
5. U of T's win over Western on Saturday did the Waterloo Warriors a big favour, as they managed to squeak out a double OT victory over Guelph in a game where they outshot their opponents 54-28. Mike Moffat finally found the back of the net for the first time this year with a clutch OT-winner, but it comes on the heels of an ugly 8-3 defeat at the hands of Ryerson. This weekend was a perfect example of how without the same offensive firepower from last season, Waterloo lives and dies by how well their defence and goaltending is night in and night out.
6. Both the York Lions and Lakehead Thunderwolves walk away with four points this week and match-up against each other next week in Thunder Bay. York forced a shootout against Queen's in arguably their biggest win of the season, while Saturday saw them take out UOIT in a low-scoring 2-1 affair. Lakehead looked better this weekend, especially with a big game from Billy Jenkins. The bad news is Jacob Ringuette is likely done for the year after blowing out his knee against Ottawa last week. If the playoffs started today, these two would face off as the #2 and #7 seed.
Other Notes:
Curtis Harvey officially transferred from St. Olaf College (NCAA III) and made his debut for U of T this week, and is off to a hot start in the OUA. In his first two games, Harvey registered three points. He never put up huge numbers in the OJHL with Newmarket and Trenton, but U of T will take offence anywhere they can get it.
The Burlington Cougars announced on Twitter that captain Chris Cobham has committed to the Guelph Gryphons for 2017-18. Formerly of the Windsor Spitfires, Moncton Wildcats, and Milton Icehawks; Cobham brings decent size and a full 300-foot game to Guelph next year.
Waterloo's Adam Bignell returned to the lineup against Guelph on Saturday after a year and two months away from the game dealing with injury. A long-time Belleville Bulls defenceman, he may not be what he once was, but with Moffat off to FISU this week, Bignell helps fill that gap. Waterloo really liked the way he played on Saturday.
Andreas Tsogkas left the Ryerson Rams ahead of Thursday's game against Waterloo, and is not expected to return to the team this season. Tsogkas' career stands at 59 games player in the OUA, with 10 goals, 11 assists, and 21 points. Tsogkas played just six games this season.
Clint Windsor was out of the lineup again this week for Brock, and two losses now move the Badgers to 2-11 without their number one goalie. Windsor is a talented goalie, but Brock has enough personnel to be better than that, even without Windsor in the cage.
Unsung Heroes:
Keith Hamilton, G | Guelph Gryphons
With Scott Stajcer serving a three game suspension, the Gryphons have been forced to turn to Hamilton this week, and he was fantastic for Guelph. A massive save in the late stages of the Frosty Mug preserved the 2-1 win, and his 50 saves against Waterloo on Saturday was another marvellous performance. The Gryphons don't get three points this week without Hamilton.
Daniel Poliziani, D | Ryerson Rams
After having spent over a year between games, and suffering through a debilitating shoulder injury that kept him in the hospital for a portion of the season, Daniel Poliziani is starting to find his game with Ryerson again. With Alex Basso, Brandon Devlin, and Austin Kosack all out of the lineup this week, Poliziani needed to step up defensively for the Rams, and he did just that, logging top pairing minutes with Luke Mercer, and having his best game of the season against Windsor.
Key Games This Week:
Queen's vs Ryerson, Fri. Jan. 27th, 7:30pm EST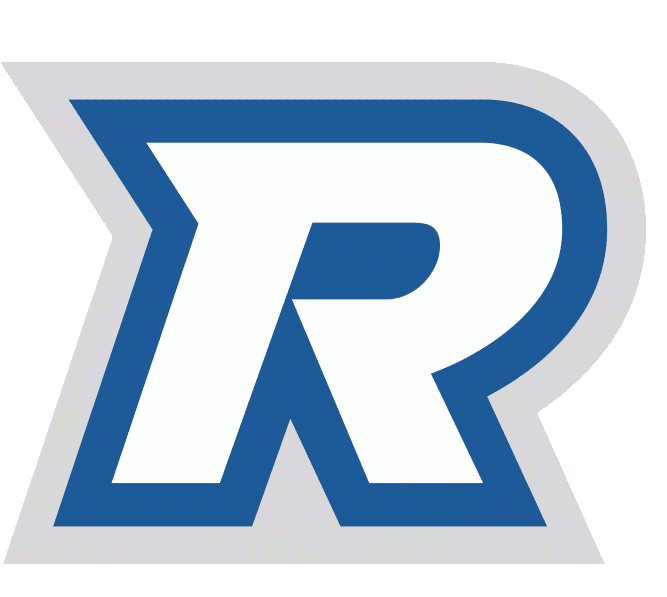 The knock against Ryerson this year is that when they've faced other top-notch OUA competition, their game has withered away. That's a legitimate claim, but if the Rams take down Queen's this week, it could be their biggest statement win of the season.
McGill vs Guelph, Fri. Jan. 27th, 7:30pm EST
The Guelph Gryphons are playing their best hockey of the season right now, and with the McGill Redmen in town on Friday night, this could set up to be a real showdown. The Gryphons are 4-2 against OUA East competition this year, but the Redmen will be the best team they've faced from the East so far this season.
Canada West
Top Stories:
1. Saturday's 3-0 victory for the Calgary Dinos over the Alberta Golden Bear is the first time Alberta has been shutout on home ice in Canada West-conference play since UBC's Jack Harris made 42 saves for UBC in a 5-0 win on Feb. 14th, 1964, nearly 53 years ago. Steven Stanford's 45 saves tie Jordon Cooke for the most saves in a shutout against Alberta, and rank fourth all-time for Canada West saves in a shutout (#1, Ralph Maybank, 49, Jan. 22nd, 1934). Alberta still managed to pull out a 2-1 win over Calgary on Friday, but it's overshadowed by one of the rarest occurrences in Canada West hockey history.
2. The UBC Thunderbirds pulled off the biggest upset in Canada West this season with a huge three-goal third period against the Saskatchewan Huskies in a 4-2 final. Those who have followed Canada West closely this year know that UBC has a roster capable of beating anyone in the league, and with Jordon Cooke on the bench for the second game, maybe this wasn't the biggest surprise of the year. Either way, UBC should be rightfully fired up about their victory, and it's still a big upset to see Saskatchewan go down. Maybe this is just what UBC needed to kickstart their stretch run.
3. The Lethbridge Pronghorns were handed some very bad news this week when it came to light that coach Spiros Anastas would be suspended three games following last Friday's penalty filled affair against Mount Royal. The Pronghorns appeared to be feeling the ill-effects of that this week, as they were shutout by Manitoba on Friday, then dismantled 9-3 the following afternoon. This is definitely the wrong time of year for Lethbridge to start crumbling, as now UBC sits just one point back of them for the final playoff position. It'll make for a great match-up when they square off in two huge games this week.
4. For as great as the Mount Royal Cougars have been this season, they have a tendency to make things more difficult than they need to be sometimes. That was the case on Saturday when three, second period goals from the Regina Cougars forced Mount Royal to claw their way back late in the third period, and force OT where Jesse Lees would pot the winner. Had Regina managed to hang on, this would've been every bit as big as the UBC upset of Saskatchewan, but instead Regina just has to settle for a single point. In Friday's contest, it was the other way around, with Regina scoring a couple late markers to make it close, but Mount Royal walks away from the weekend with four points in hand.
5. Shutout talk seems to be dominating the Canada West headlines recently, which isn't a surprise given the conference's goaltending talent. For all the talk of Stanford and Cooke, let's not neglect Manitoba's Byron Spriggs who made 31 saves against Lethbridge on Friday in a 4-0 victory. Spriggs' .917 SV% ranks fifth in the conference, just behind Stanford and Cooke. With Justin Paulic vying for starting time at the beginning of the season, Manitoba's goaltending picture is much clearer now as with two convincing wins over Lethbridge, aren't far out of the top five conversation in Canada West.
Other Notes:
Alberta's Brendan Burke is looking a lot like the goalie they hoped they were getting from the Memorial Cup winning London Knights. It's taken some time for Burke to adjust to the league, but his SV% has now inflated to .935%, and Burke has a good chance to take Alberta's #1 job heading into playoffs if he continues to play well.
What a nice season Jesse Lees is putting together as a rookie for Mount Royal. A highly sought-after recruit when he came in from the Prince Alberta Raiders, Lees is developing into a very effective three-zone defender, just as he was in the WHL.
Unsung Heroes:
Nick Buonassisi, F | UBC Thunderbirds
A former 11-goal scorer in this league, Nick Buonassisi's output hasn't been nearly as good as what he's capable of this season. In Saturday's match against Saskatchewan, Buonassisi finally got off the schneid with his first goal of the season, and boy was it a beauty. Buonassisi's three-point day turned out to be a big difference maker in an even bigger upset.
Cain Franson, F | Calgary Dinos
For all the credit goalie Steven Stanford is receiving (and rightfully so) for this week's shutout against Alberta, the Dinos don't get out front 2-0 without Cain Franson. A key cornerstone to Calgary's offensive success, Franson got the scoring started just 1:26 into the game, and his assist on Coda Gordon's marker provided needed insurance for Calgary to get the job done on the road.
Key Games This Week:
UBC vs Lethbridge, Fri. Jan. 27th, 7:00pm MST
Suddenly things are getting very hairy for the Lethbridge Pronghorns and their pursuit of the playoffs. UBC smells blood, and with Spiros Anastas gone for one more game, the Thunderbirds know the time is right to make up some serious ground in Canada West.
Mount Royal vs Alberta, Sat. Jan. 28th, 6:00pm MST
It was a while ago, but you better believe the Mount Royal Cougars remember the weekend back in October they were swept away by the Alberta Golden Bears. In the final meeting between these two teams in the regular season, it might provide a glimpse into a potential barn-burner of a playoff matchup.