Adam Jenkins and Jaime Hills bring you the CUSN Women's Basketball Power Rankings after Week 3 of 2017
---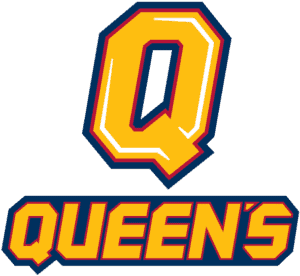 #1 | Queen's (12-0, OUA) — After weeks of being right on the cusp of finally grabbing the top spot in our rankings, they have finally done it. The Queen's Gaels are our new #1 seed in the country. Two-thirds of the way through the season, they remain Canada's only unbeaten team at 12-0, and they have yet to show any signs of slowing down. Another week has come and gone, and the Gaels have defeated yet another Top 10 team, this time it was the McMaster Marauders, on the road in Hamilton. Another strong performance from Abby Dixon (our 2nd Star of the Week) helped the Gaels come away with the 70-68 win. Dixon's free throw with 0:02 helped ice the win for the Gaels, as Danielle Boiago could not convert on her half-court Hail Mary after the Dixon missed her second from the strpe, preventing McMaster from setting up a proper shot attempt. Queen's finally gets an easier week, as they host the Nipssing Lakers (1-12) and Laurentian Voyageurs (3-10) at the ARC over the weekend, before heading to Ryerson for a highly anticipated rematch with the Rams, who are still looking to claim the top spot in the OUA East as the regular season winds down.
#2 | Regina (12-2, CWUAA) — Personally, I never like to punish teams who do not lose or scrape by in their games, by dropping them in the Power Rankings, but this was certainly one of the exceptions. After knocking off the U SPORTS' #1 team, on the road, Queen's truly deserved our #1 spot this week. However, Regina had a pretty formidable week of their own. The Cougars made the trip to Brandon for a weekend series with the Bobcats, and they easily took both games by a combined score of 142-95. This Cougar offence keeps rolling, lead by U SPORTS Rookie of the Year-candidate, Kyanna Giles who put up 16.5 PPG, 7.5 RPG, 3.5 APG, 3 SPG against the Bobcats—good enough to earn our CUSN 3rd Star of the Week honour. While the offence was good, the defence was what really stole the show in the North Gym at Brandon University's Healthy Living Centre Regina dominated the glass, as they have been doing all season long, average the most rebounds per game in the country. They certainly frustrated the Bobcat offence, holding them to a shooting percentage of 27.5%, which is below their national-best opponents' field goal percentage of 29.7%. Regina hosts the pesky Calgary Dinos (8-6) this weekend at the Centre for Kinesiology, Health & Sport.

#3 | Laval (7-1, RSEQ) — The Rouge et Or enjoyed a much-deserved week off last week, giving them time to rest up and prepare for a tough week ahead. Laval will have a home-and-home this week against the RSEQ's second place Citadins de l'UQAM, who will be looking to—yes this is true—take over first place in the conference. If UQAM is to do this, they will have to steal two straight games from our #3 team, something that hasn't happened to the Rouge et Or since their horrendous month of February back in 2016. Expect Guillaume Giroux to have his squad fired up and ready to go for Thursday, when they host UQAM at PEPS. Laval heads to Montréal on Saturday for the rematch.
#4 | McMaster (11-2, OUA) — The Marauders suffered just their second loss of the year, and first at Burridge Gymnasium since February 12th, 2016 when they lost to the Ottawa Gee-Gees, 61-60 in heart-breaking fashion. This time it was another one-possession loss to our #1 Queen's Gaels. Losing by two points to our nation's top team won't drop McMaster in our rankings this week, but it certainly won't help them climb. Speaking of certainties, the Marauders will certainly be in for another tough matchup tonight in our CUSN Women's Basketball Game of the Week (#GOTW) as they travel to Toronto to take on the #6 Ryerson Rams, in a huge contest for both clubs who still have a shot at hosting the Critelli Cup Final Four. We'll see if Mac can come out soaring against the Rams and maintain their footing amongst Canada's best, or we may see them fall in next week's power rankings.
#5 | Carleton (11-1, OUA) — After a scare from the Lakehead Thunderwolves, the Ravens hold on to our number five spot. The loss would have been just their second of the season, but would have been the second to an unranked team, the first of which came against the Algoma Thunderbirds. Maybe it's uncommon to be struck by lightning twice but what about thunder? The Ravens seem to have a case of astraphobia (that's the…fear of thunder…in case you were wondering), and narrowly escaped being affected by ACDC. Ok, we're done. Carleton pulled out the win and still sit comfortably atop the OUA North, but will need to rely on their defensive mindset moving forward to keep some of the top teams under 65 points. They have a tough week ahead of them, taking on the grueling Windsor/London road trip to face another of our top 10 teams in the Windsor Lancers, and then a trip to Alumni Hall to face the Western Mustangs.
#6 | Ryerson (10-2, OUA) — The Rams bounced back after their loss last week to our then #2 Queen's Gaels, and defeated the Waterloo Warriors on the road 62-50. They remain in the sixth spot of our rankings, but look to improve this week as they take on the #4 McMaster Marauders at home in our CUSN Women's Basketball Game of the Week (#GOTW). Expect a battle of the guards as veterans Kellie Ring (Ryerson) and Danielle Boiago (McMaster) look to lead their teams to a win Wednesday night. Ryerson leads the OUA in rebounds per game, and will look to improve upon their 49.2 boards, especially capitalizing on the advantage of having third-year Sofia Paska in the paint. The Rams will also take on the Brock Badgers on Friday night in a highly anticipated battle to see which school has the best fans in the country.
#7 | Alberta (14-2, CWUAA) — The Pandas move up two spots in our rankings this week after their sweep of the UFV Cascades, led by the scoring efforts of fifth-year guard Maddie Rogers and the rebounding domination of fourth-year forward Elle Hendershot. Hendershot leads her conference in total rebounds with 141, and is averaging 8.8 boards a game. Alberta is at the top of the Canada West conference, followed closely by Winnipeg, and will have two decisive games next weekend in Saskatoon as they take on the Huskies, following their bye week, this week.
#8 | Windsor (12-2, OUA) — The Lancers fall one spot this week, by no real fault of their own, after sweeping the Algoma Thunderbirds on the road. Defeating the OUA's lowest ranked team should be a given for a Top 10 team like Windsor, and their real test will come this week as they play the Carleton Ravens, coincidentally the only team to have lost to Algoma this season. Windsor still sits at number one in the OUA West, but has the same number of wins as Queen's though they have two games in hand. They will need big performances from Rookie of the Year contender Kayah Clarke, and fourth-year forward Emily Prevost this week when they play the Ravens and the Ottawa Gee-Gees.
#9 | Cape Breton (10-2, AUS) — Cape Breton remains as the only AUS team in our top 10 after splitting their weekend with the St. Mary's Huskies, the AUS' second-best team. The Capers will play the 2-10 Dalhousie Tigers this week while St. Mary's plays UNB and UPEI, so we likely won't see any drastic changes in the AUS unless Dalhousie has a breakout weekend. Alison Keough has been a standout for the Capers this season, leading the AUS in free throw attempts, rebounds per game and total points, as well as sitting in second in several categories. She has earned our first star of the week after being in the conversation for a number of weeks now, and remains in consideration for U SPORTS Player of the Year.
#10 | Winnipeg (13-1, CWUAA) — Rounding out the top ten once again are the Winnipeg Wesmen. Winnipeg is hanging around at number two in the CWUAA, only one game back from Alberta. If they can take care of MacEwan (4-10), there is a strong possibility they might find themselves taking over the top spot in Canada West while Alberta battles for a sweep of Saskatchewan. Antoinette Miller has been leading her team in points and is fourth in the conference in points per game, while also holding an impressive assist to turnover ratio of 1.6. If Miller can keep scoring and distributing the ball, the Wesmen will be in good shape to bump the Pandas out of first in the CWUAA.
---
Honourable Mentions
Les Citadins de l'UQAM (7-3, AUS) — In an RSEQ conference that has been dominated almost exclusively by Laval and McGill in recent memory, les Citadins are an awesome story, through 2016-17. Currently sitting two points behind the conference-leading, and CUSN #3 Laval Rouge et Or, UQAM has a legitimate chance to move into first place in the RSEQ and hold on for a chance to win their first conference crown. Lead by fourth-year senior Jessica Lubin, UQAM will give Laval all they can handle, beginning with their first of two games on Thursday, when they head to la Ville.
Saskatchewan Huskies (10-4, CWUAA) — Saskatchewan continues to be on the cusp of breaking into our Top 10, though they have not had the regular season that Lisa Thomaidis would have wanted, thinking back to September at the start of training camp. They should have an easier week against Mount Royal (3-11) at the PAC, before hosting a weekend series with Alberta conference-leading Alberta, with a chance to make up some serious ground in the conference and our Power Rankings.
CUSN Women's Basketball Rankings
| CUSN Ranking | U SPORTS Rank | Team (Conference) | Record | Trend (CUSN) |
| --- | --- | --- | --- | --- |
| | | Carleton (OUA) | 18-1 | |
| | | Regina (CWUAA) | 17-3 | |
| | | Queen's (OUA) | 18-1 | |
| | | McMaster (OUA) | 17-2 | +1 |
| | | Laval (RSEQ) | 13-1 | -1 |
| | | Winnipeg (CWUAA) | 18-2 | |
| | NR | Alberta (CWUAA) | 17-3 | |
| | | Saskatchwan (CWUAA) | 15-5 | +1 |
| | | Windsor (OUA) | 16-4 | +1 |
| 10 | 10 | Ryerson (OUA) | 13-6 | -2 |