The OUA Baseball 2017 season opens tomorrow. The early season predictions have the favourites as Western, Guelph, Brock, Laurier, and Toronto. The reigning champion Western Mustangs, and the Laurier Golden Hawks will have to overcome loses of core players due to graduation, while the Guelph Gryphons and Toronto Varsity Blues will be looking to make the biggest gains after an increase of depth and talent this offseason. Here are some key early season matchups for the 2017 season.
Saturday September 9th
Western vs Guelph
The two time defending champion Western Mustangs will face the up-and-coming offensive juggernaut Guelph Gryphons in opening weekend. Western has lost many of their core players, while the Gryphons come into the season with two quality recruits (Carscadden and Freemantle), a solid rotation, and a strong bullpen. Guelph's starting rotation will be a major key to success this season, and they'll be needed to perform at their best to complement the impressive lineup. The hope for the Gryphons is that a few pitchers will emerge as potential top-of-the-rotation options.
Sunday September 10th
Brock vs Toronto
The perennial powerhouse Brock Badgers will be in tough against a Toronto Varsity Blues team that is looking very talented on paper. The first weekend doubleheader will be a good initial test for this young Blues team. Brock has added three solid new relievers to an already strong bullpen, while Chase Porter and Alex Nolan anchor the Badgers rotation. The middle of the lineup is also impressive. Middle infielders Matt Legg and Noah Koffman are coming off strong 2016 seasons and centre fielder Justin Gideon is looking to carry over his impressive Intercounty Baseball League performance into the 2017 OUA season. They will be in tough, facing a stellar Toronto lineup that includes Tanner Young-Schultz and Bradley Bedford.
Saturday, September 16th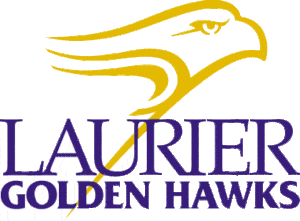 Guelph vs Laurier
Guelph coach and three-time OUA Coach of the Year Matt Griffin will take a deep, talented lineup to Laurier to face a team that has lost the bulk their lineup from last season. Laurier has 17 new recruits and are carrying 20 pitchers on their roster to provide necessary depth for the upcoming season. However, the Golden Hawks still have one of the best starting rotations in the conference, with 2016 OUA Most Valuable Pitcher Christian Hauck, AJ Padmore, Austin Hassani, and Kyle Symington. Also, Laurier still has the daunting presence of third baseman Jeff Hunt in the middle of their lineup. This series will be a battle of the strong pitching of Laurier, and the powerful offence of Guelph.
Sunday September 17th
Toronto vs Western
The Varsity Blues will head to London to face the Mustangs in the second weekend of the season. Toronto will be facing a veteran lineup led by first baseman Jeff Martin and right fielder Andrew Warner.Western will also field a strong rotation anchored by Alex Lamont and Austin Tanfield. Toronto will counter with Graham Tebbit, who comes in healthy and ready to lead the Toronto rotation. He will also play take some reps at first base and hit in the three-hole on a very deep and impressive lineup. This will be a series between the reigning OUA champion and a team looking to make an early statement in the 2017 season.