It has been a lengthy ten month wait, but a new fast-paced OUA Baseball season is back and in full force. Nine teams will be competing to be crowned OUA Champions and to do so, each will have to make it through the new structured playoff format. Here is an in-depth look at each team participating in the OUA's 16 game regular season.
---
Western Mustangs
The Western Mustangs are looking to make history as they try to become the second team to win three consecutive OUA Championships (Western 2005-2007). Gone are key players such as Nolan Anderson, Turner Spears, Leo Labine, Hayden Woodley, and Taylor Patterson. Those five players were instrumental for the Mustangs during their past two championship seasons and will be very hard to replace, both in leadership and on-field production. The key to success this season might be on the mound where they can send out three solid arms in Dustin Godden, Alex Lamont, and Ben Smith. Look for Smith to bounce back from an injury-riddled 2016 season and get back to the success he had just one year prior. The Mustangs still feature two of the top hitters in the OUA in Jeff Martin and Andrew Warner. Both of these talented players are going to be counted on to produce just like they did in 2016. Coach Lumley is known for bringing in an under-the-radar recruiting class, so fans should expect some fresh-faced surprises this season. Speaking of faces, a familiar one will be rejoining Western as ninth-year veteran pitcher Adam Paish will be returning to the roster. Paish is a two-time recipient of the OUA's Pitcher of the Year award. It is yet to be determined what type of role he will have, but his leadership will surely be an asset. The Mustangs have every reason to believe that 2017 is the year that they can make history as they begin their quest for the elusive three-peat.
---
2016 Record: 14-4
Key Additions: Brock Morgan, Rhett Roney, and Adam Paish
Key Departures: Nolan Anderson, Turner Spears, and Hayden Woodley
Player to Watch in 2017: SP | Ben Smith
Lineup Threats: Jeff Martin, Andrew Warner, and David Panchyshen
Top Arms: Dustin Godden, Alex Lamont, and Ben Smith
Brock Badgers
The Brock Badgers have assembled a team that is looking to reach the top of the mountain in the OUA once again. The Badgers have been finalists the past seven seasons, but have only come away with two OUA Championships. Team captain Justin Gideon is ready to have a big bounce back season after struggling in 2016.  The fifth-year senior will try to show off his five-tool arsenal to help propel this strong Brock squad. Fans should look for infielding recruit Nick Spillman along with Matt Legg, Noah Koffman, and Blake Stepien to be a forceful middle of the lineup. The Badgers have much more than just a powerful lineup, as they have two flame throwers in Chase Porter and Alex Nolan. Expect some other arms like Derek Zwolinski, Nick Subramanium, and Andrew Raponi to log some impactful innings as well. The Badgers are, and have been, one of the deepest teams in the league for a long time, so it wouldn't be a shock to see some unfamiliar names show up in big situations. The Badgers have their eyes set on one goal only and that is their first championship since 2014.
---
2016 Record: 14-4
Key Additions: Nick Spillman, Andrew Raponi, and Matt Pigat
Key Departures: Dennon Koziol, Rhys Tapper, and Jeff Baggaley
Player to Watch in 2017: 3B | Jaiden Hill
Lineup Threats: Matt Legg, Justin Gideon, and Nick Spillman
Top Arms: Chase Porter, Alex Nolan, and Derek Zwolinski
Guelph Gryphons
The Guelph Gryphons have a core that we can finally consider as having veteran status, and this is definitely not a knock against them as they have been big time contenders over the past few seasons.  The Gryphons might have their strongest team yet with big bopper recruits in Ryan Freemantle and Matt Carscadden. Expect these two bats to make an immediate impact in the middle of the lineup. The Gryphons complete their order with elite contributions from Nick Interisano, Mason Copeland, and Robert Wolfer. On the mound, a few good arms that can give some quality innings are definitely present. Mitch Over and Sam Salemi have proven to give their team a chance to win every ball game, and having a closer like Jordan Inkol who can touch 90 MPH is a nice safety blanket. The key for this Guelph team will be consistency. If everyone is rolling at the right time and the pitchers do their jobs, they will be right in the mix for the 2017 OUA title.
---
2016 Record: 11-7
Key Additions: Ryan Freemantle, Matt Carscadden, and Hayden Adair
Key Departures: Matt Forer, Gordon Walmsley
Player to Watch in 2017: RP | Jordan Inkol
Lineup Threats: Nick Interisano, Ryan Freemantle, and Robert Wolfer
Top Arms: Sam Salemi, Mitch Over, and Nate Kramer
Laurier Golden Hawks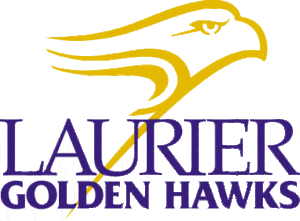 The Laurier Golden Hawks have been a dominant force for quite a while now and they are looking to throw out a deep and talented roster once again for the 2017 season. The Hawks soared up to the top of the regular season standings in 2016, but struggled to get much done in the playoffs. Look for this year's team to be even tougher on the mound and scrappy at the plate. Laurier will lead with their four-headed monster on the hill with Christian Hauck, Kyle Symington, AJ Padmore, and Austin Hassani. The Golden Hawks did lose captain and OUA Baseball legend Johnny Brouse due to graduation, but this has opened the doors for some youngsters who are ready to help fill the void. The offence will be lead by Jeff Hunt and they have quality throughout their lineup with the likes of Robbie Cant, Matt Voight, Ryley Davenport, and Dan Apostoli.  A freshman to look out for this season is second baseman Taka Ryan, as he looks to compete for valuable innings. Laurier is trying to get back to the championship level that they experienced in 2013, and similar ingredients are present on this 2017 roster. Four aces might be enough to take this Hawks team to championship heights.
---
2016 Record: 15-3
Key Additions: Taka Ryan, John Carson, and Kai Harris
Key Departures: Jonathan Brouse, Adam Shaver, and Jake Tougas
Player to Watch in 2017: OF | Dallas Taylor
Lineup Threats: Jeff Hunt, Dan Apostoli, and Robbie Cant
Top Arms: Christian Hauck, AJ Padmore, and Kyle Symington
Toronto Varsity Blues
The Varsity Blues quickly bowed out of the playoffs in 2016, but have put together a tremendously talented roster to compete once again in 2017. The Blues have a great balance of quality hitters to go along with top-notch arms, and they are geared up to battle with the upper echelon of the OUA. The veteran lineup of Tanner Young-Schultz, Brad Bedford, Gabriel Nakonechny, Adam Odd, and Roy Suzuki will once again be back and ready to pounce on OUA pitching. Look for two-way players Graham Tebbit and Mateos Kekatos to be firing on the mound. Plus their abilities in the lineup gives Toronto some added weapons. David Pham is another reliable arm that will be counted on to produce. Toronto will be as good as they want to be despite laying two eggs in the playoffs a year ago. The 2017 version of the Varsity Blues will be right in the mix of things, and it indeed includes the postseason as they'll certainly have redemption on their minds.
---
2016 Record: 7-10-1
Key Additions: Mateos Kekatos, Mike Deluca, and Dean Christidis
Key Departures: Kyle Bowers, Colin Edwards, and Josh Graham
Player to Watch in 2017: 3B | Vijay Ramnarace
Lineup Threats: Tanner Young-Schultz, Gabriel Nakonechny, and Brad Bedford
Top Arms: Graham Tebbit, Mateos Kekatos, and David Pham
Waterloo Warriors
The Waterloo Warriors were a team that you could expect to score a bunch of runs and out-slug their opponents over the past few years, but the team they will be fielding in 2017 will look much different. With the loss of Michael Clouthier, Kyle Balzereit, and Kyle Thalheimer in the middle of the order, they will need to produce runs in a different way. The Warriors still have quality hitters in their lineup in Don Smith and Cody Engel, but will likely revert to small ball to compete with the OUA giants. On the hill, the Warriors lost one of the most consistent OUA arms in Ryne Weppler after his graduation last year. Weppler was known to give you a quality start every time out. Look for Stephen Gade to feed off an unbelievable 2016 campaign, and with the help of Jasper Henry to go along with Ray Singh, the Warriors boast an impressive trio on the mound. Shortstop Erik Werner will be back in the mix as well after an injury took most of his 2016 season away. Waterloo will face a tough task to compete with the top tier this season, but the Warriors have always been known to perform to the best of their abilities and this could still be one of those special years if all goes according to plan.
---
2016 Record: 9-9
Key Additions:  Stephen Whalen, Patrick Whalen, and Jordan Carthy
Key Departures: Michael Clouthier, Kyle Balzereit, and Ryne Weppler
Player to Watch in 2017: SS | Erik Werner
Lineup Threats: Don Smith, Cody Engel, and Erik Werner
Top Arms: Stephen Gade, Jasper Henry, and Ray Singh
Queen's Gaels
The Queen's Gaels were so close to making the playoffs a year ago as a young group, and this is a team that has actually improved in all aspects.  The Gaels will send out a proven core once again of Austin O'Boyle and Matt Plut in the lineup and three great arms in Will Langford, Jordan Herbison, and Devin Burns. Queen's has added some middle-of-the-order bats with the addition of Jake Zeldin and Curtis Smith who be leaned on to produce immediately. This is a team ready to separate themselves from the bottom tier that they have become accustomed to, and they will look to take some games away from the big time contenders. The Gaels are looking to take a big step forward and see how far they can push this roster in the playoffs.  Regardless of the outcome this season, the Gaels are definitely headed in the right direction.
---
2016 Record: 6-11-1
Key Additions: Jake Zeldin, Curtis Smith, and Jacob Van Boekle
Key Departures:  Vaughan Rawes, Laaren Bensette
Player to Watch in 2017: OF | Kail Beloglowka
Lineup Threats: Austin O'Boyle, Matt Plut, and Jake Zeldin
Top Arms: Will Langford, Jordan Herbison, and Devin Burns
Ryerson Rams
The Ryerson Rams are entering their fifth OUA season and to see this program rise from the ground up has been remarkable to say the least. The Rams roll into 2017 with a similar looking roster though there is an added emphasis on defence up the middle. On the offensive side of things, a few players will need to step up to carry the load, as they only produced a little under four runs per game in 2016. Look for Jesse Fishbaum and Jason Te to be table-setters with the hopes of players such as Pete Apostolopoulos and RJ Mienkowski to cash them in. Ryerson may not have quantity on the mound this season, but they make for it in quality. Quinn Cumming, Caleb King, and Kevin MacDonald will be anchoring the rotation and will keep a lot of contests close. This is a Ryerson team poised to improve from a year ago, but will have to find a way to compete with the higher ranked clubs to really demonstarate where the positive strides have been made.
---
2016 Record: 5-13
Key Additions: Phil Seguin, Aidan Dolan, and Matt MacDowell
Key Departures: Charlie Crabb, Allan Perkins
Player to Watch in 2017: SP | Caleb King
Lineup Threats: Jason Te, Jesse Fishbaum, and Pete Apostolopoulos
Top Arms: Quinn Cumming, Caleb King, and Kevin MacDonald
McMaster Marauders
The McMaster Marauders head into the 2017 season with some added experience under their belts, and that is a big plus when it comes to competing in the near future. The Marauders are highlighted by OUA Rookie of the Year Lucas DaSilva and veteran Michael Campagnolo, but will be looking for some help to produce a consistent offence. On the mound you can count on Kenny Noguchi for a great appearance, while Carson Braun and Nate Hamel try and evolve into quality OUA starters on the fly.  This will be a McMaster squad that will be relying on a lot of sophomores to help improve upon a 4-14 record from 2016. Getting some playoff experience in the new format will be good for this team and you never know what can happen when Noguchi takes the mound; he can go up against any team's best.
---
2016 Record: 4-14
Key Additions: None
Key Departures: Jake Chiaravalle, Keith Woodcock, and Cole Lewis
Player to Watch in 2017: IF | Willie Hotta
Lineup Threats: Michael Campagnolo, Johnny Martino, and Lucas DaSilva
Top Arms: Kenny Noguchi, Carson Braun, Nate Hamel